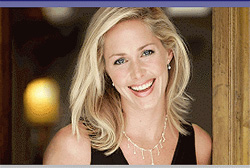 Get Whiter Teeth in One Hour - With Results That Can Last Years!
You've only got one smile, which is why you trust the only one-hour teeth whitening treatment that's been clinically proven to be safe and remarkably effective.
BriteSmile ™, the leader in professional teeth whitening, is now available at our office!
A Special for You!
Hundreds of thousands of people have already experienced BriteSmile ™, and know the joy of looking into the mirror and seeing a whiter healthier looking smile. Right now, you can too!.
Call today for priority scheduling and receive a discount on the BriteSmile ™ Professional Teeth Whitening Treatment. Call (855) 563-7049 today.
You're just one hour away from a beautiful smile!
Visit the BriteSmile ™ website at www.britesmilewhitening.com
Special terms and conditions may apply. Call for details.
To Read More About BriteSmile ™