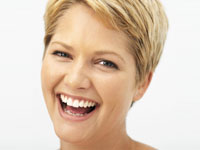 At LaJolla Periodontics we know that our La Jolla patients have a lot of questions about dental insurance. Dr. Sigafoos and his knowledgable staff have experience with a wide range of insurance and other payment options and will be happy to work with you to get the important dental care you need.
A dental plan can help meet the cost through a wide range of different options. Most people who have dental insurance are covered by their employers, but other group plans may offer more affordable dental coverage. Many individual dental insurance plans are also available.
Our highly-trained team is dedicated to maximizing your oral health, offering a range of services from cleanings that make your teeth sparkle to more complex procedures necessary to restore your mouth's overall health.
Please don't hesitate to consult with a trusted La Jolla dental insurance dentist? Phone us at (858) 997-2877 or complete our simple online form to schedule a consultation.
We support these dental insurance plans: Delta Dental.
Read more about dental insurance dentistry: