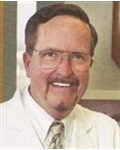 Outstanding Gum Disease Treatment for Bad Breath, Bleeding and Receding Gum at LaJolla Periodontics.
LaJolla Periodontics serves the La Jolla, San Diego, Del Mar, Poway, Scripps Ranch and San Diego County areas.
Periodontic Dentistry Service Areas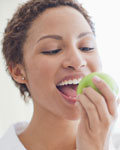 La Jolla
La Jolla - Gingivitis Dentist: Periodontist and trusted periodontic dentistry with LaJolla Periodontics. Contact Dr. Gary Sigafoos to learn about your options.
San Diego
Gingivitis Dentist - San Diego: Call us today at (855) 563-7049.  The team at LaJolla Periodontics is highly trained in treating periodontal disease and bleeding gums.
Del Mar
Gum Disease - Del Mar: As a periodontist Dr. Sigafoos is committed to restoring his patients' healthy gums. Many patients can now have the beautiful smile they have always wanted.
Poway
Gingivitis Dentist - Poway: If you've been putting off dental care for years, now is the time to contact LaJolla Periodontics.  Call our friendly team at (855) 563-7049 to schedule a consultation.
Scripps Ranch
Gum Disease - Scripps Ranch: Dr. Sigafoos and his staff are committed to helping you understand your periodontic dentistry options.
---
San Diego County
San Diego County - Gingivitis Dentist: Bad breath, periodontal disease and bleeding gums can now be treated with exciting new dental protocols.
More About Periodontic Dentistry
Gingivitis Dentist - La Jolla: If you are searching for a periodontist in the San Diego County area, look no further!  Call LaJolla Periodontics at (855) 563-7049 for the professional, affordable dental care you deserve.
Meet the Dentist
Dr. Gary Sigafoos and his friendly team are committed to helping your receive the personalized periodontic dentistry care you need. At LaJolla Periodontics our staff is trained in the latest techniques.
Dental Care La Jolla California – Respected periodontist offers affordable periodontic dentistry including treatment of periodontal disease and bleeding gums.
Financial Arrangements
Dental Insurance La Jolla CA - Most Carriers Accepted. Dental Insurance La Jolla California - Call LaJolla Periodontics at (855) 563-7049 - We can help you with your dental insurance needs.
La Jolla
La Jolla - Gingivitis Dentist: Our patients tell us that they are very pleased with their dental care from Dr. Gary Sigafoos. Personalized service is our highest priority at LaJolla Periodontics.
---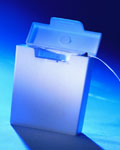 Map and Hours
If you need to find a dentist contact us at (855) 563-7049 for a map, office hours and directions. We're looking forward to helping your learn about your options for affordable periodontic dentistry.
What We Offer
Periodontic dentistry in La Jolla while you relax with trusted periodontist Dr. Gary Sigafoos. We offer convenient appointments that are designed to fit your busy lifestyle.
Other Services
Dental Implants La Jolla can be performed with cosmetic dentistry.  Talk with Dr. Sigafoos about your options for implant dentistry.  Our friendly, caring team of dental professionals in looking forward to meeting you.
Dental cleaning in La Jolla is now available with a caring dental hygienist.  You deserve, gentle, thorough personalized dental hygiene care every time.
---
Other Highly-Qualified Internet Dental Alliance Practices Around the Country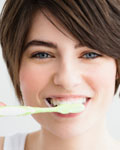 Whitestone, NY
Set up a consultation with Whitestone tooth whitening dentist Dr. Warren Kaggen at Kaggen Dental Care with a phone call to (844) 302-9657. Teeth Whitening Whitestone - Personalized, affordable tooth whitening dentistry will brighten our patients' smiles.
cook County, IL
Affordable cook County Wisdom Teeth - Call (844) 309-4341 today and schedule with the friendly wisdom teeth dentistry team at Palatine Complete Dental. We treat impacted wisdom teeth, set up an exam with cook County wisdom teeth dentist Dr. Michael Unti.
Martinez, GA
For gentle Martinez anxiety-free dentistry, call Andrew R. Allgood, DMD, PC at (855) 876-4988 today for an appointment. Martinez Anxiety-free Dentist - Relaxing care with anxiety-free dentist Dr. Andrew Allgood can provide relief from dental anxiety and dental phobia.
Greenbelt, MD
For smile design and aesthetic dentistry, call (855) 864-7147 to schedule with Greenbelt cosmetic dentist Dr. Robert Zebrowski. Cosmetic Dentist Greenbelt - His Zebrowski Dental Care team is highly-trained in cosmetic dentistry to design beautiful smiles.
Park Cities, TX
Dental patients who want experienced Park Cities dentistry can schedule a visit with Dr. Douglas Jopling at Cosmetic Dentistry of North Texas. Dentistry Park Cities - Phone (972) 733-3338 for a friendly dentist who provides a wide range of dental care options.
Palo Alto, CA
Set up a visit for dental work with experienced Palo Alto dentist Dr. Rabindra Sahdev. Dentist Palo Alto - Phone (844) 300-1435 and chat with his helpful dentistry team at Palo Alto Dentist.
Los Angeles, CA
Los Angeles sedation dentist Dr. James Brother provides relaxing, professional dental care. Los Angeles Sedation Dentistry - Phone (818) 246-8878 for sedation dentistry at James Brother LLC6 to calm dental fears.
Queens County, NY
Gentle Queens County Dentures - Call (844) 308-1264 today for an affordable dentures dentistry appointment at Astoria Dental Group. Queens County dentures dentist Dr. Clifford Degel helps patients with missing teeth regain their smiles.
Suffolk County, NY
Gentle Suffolk County Dentures - Call (855) 811-2818 today for an affordable dentures dentistry appointment at John T. McLoughlin, D.D.S. Suffolk County dentures dentist Dr. John McLoughlin helps patients with missing teeth regain their smiles.
Albemarle County, VA
Dental patients looking for a calming Albemarle County sedation dentist should contact Dr. John Lyon for help overcoming dental fears. Sedation Dentistry Albemarle County - Phone John S. Lyon D.D.S. Inc. at (855) 514-9014 for comfortable sedation dentistry you can trust.